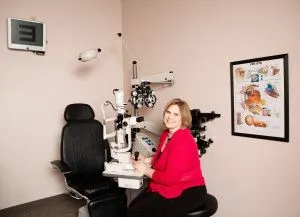 Many of us don't want to think about future emergencies but keep in mind that eye emergencies can happen, and they can strike at any moment. Anyone, whether they are older or younger, can come face to face with an eye emergency that requires immediate care from an eye doctor. Be prepared and know that you have an optometrist by your side, ready to go at a moment's notice.
At Family Vision Clinic, we're here to help residents of Farmington, MN, get the care they need for their eye health, and also provide emergency eye care services to improve their chances of recovery after an accident. Your vision is one of your most precious assets, so take care of it by visiting an our optometry practice if you are in need of our services. Read on below to find out more about our emergenct services, and how our eye doctor can help you.
When to Seek Emergency Eye Care Services
You should seek emergency eye services if there is a threat to your overall health or vision that needs attention. Some of the most common causes of emergencies that warrant immediate attention may include:
Severe eye infection accompanied by fever, inability to open your eye, and excess crust build-up along with pain and itching.
Eye pain that is severe and is accompanied by changes in vision, headaches, changes in visual field, and eye changes.
Blurry vision that is sudden and not improving.
Eye injuries such as trauma, black eyes, and lacerations to the eye.
Red eyes and burst blood vessels in the eye
Sudden changes such as increased floaters, tunnel vision, or other vision loss.
Corneal lacerations, which cause pain and excessive watery eyes.
All of these are serious symptoms and conditions that our optometrist can help diagnose and treat.
How an Optometrist Can Help
We can conduct an eye exam to determine the state of your eye health. We can check for debris, foreign bodies, infections, and help repair your eye in case of trauma.
In addition, we can also help diagnose potential eye diseases and complications, allowing you to get medication or other serivces to correct your vision.
Visit Us for Help from Our Eye Doctor with an Eye Infection
At Family Vision Clinic serving Farmington, MN, we are here to help you feel your best by offering emergency eye services for your vision. Call us at (651) 463-2020 if you're in need of help!